Tudor | Pro Cycling Team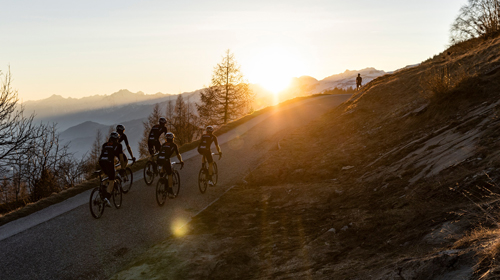 The Geneva-based company and Swiss cycling legend Fabian Cancellara are joining forces to target the highest level of international cycling with a new team. The Tudor Pro Cycling Team will reflect a particularly bold design, combining the brand's uncompromising attitude and tradition of innovation with Cancellera's peerless vision and experience.

At the core of the vision is a human-centric approach to cycling, a sport known for its punishing physical and psychological challenges. Tudor and Cancellara envision a team motivated by pushing themselves to be better every single day, facing their fears, and daring to go beyond perceived limits. Performance is the ultimate measure of success, but how you get to the finish line matters just as much as when you get there. Guided by Cancellara, the new team will develop a roster of skilled cyclists who embody these ideals, shared values and team spirit, going well beyond the current field of known competitors.

Pro Cycling Team's equipment will stem from the expertise of Swiss cycling companies, including the team's main technical partner, BMC bikes.

The team has already competed in its first race, the Paris-Roubaix U23, in May 2022 and will continue on the UCI continental circuits for the rest of the season. In 2023, it will apply for the UCI ProTeam with the goal of qualifying for the world's most renowned and prestigious races by the 2024 season. The Pro Cycling Team will also have a structure dedicated to identifying and developing the next generation of cyclists.
Published on 2022-06-05