Omega | Tokyo 2020 Olympic Games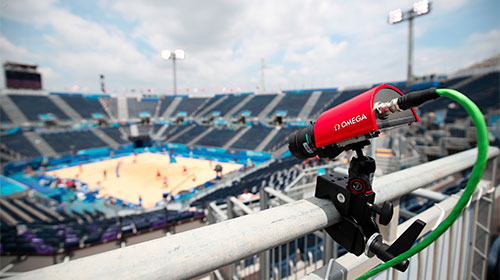 As a spectacular Closing Ceremony brought an end to the Olympic Games Tokyo 2020, Omega – Official Timekeeper – was able to look back at its role as and reflect on an extraordinary competition full of historic records and results.

For the 29th time since 1932, the watchmaker fulfilled its role of measuring every event at the Olympic Games. It is always a huge responsibility to record the dreams of the world's best athletes, and considering the unusual circumstances, Tokyo 2020 was no exception. In fact, this was the biggest Olympic Games operation in the Biel/Bienne-based brand's 89 years of timekeeping.

To complete its duties, the company arrived with 530 timekeepers, along with 400 tonnes of equipment and 900 volunteers to ensure the operation ran smoothly. Over the course of two inspiring weeks, this timekeeping team measured 1,300,000 results. From the athletics track at the Olympic Stadium to the shores of Tsurigasaki Surfing Beach, Omega was there to capture every incredible performance.

Some performances made a particularly notable impression. 171 Olympic Records were measured during Tokyo 2020, as well as 31 World Records, including the amazing 49.45 seconds in the men's 100m butterfly set by the American swimmer Caeleb Dressel.

In terms of technology, the brand was equipped with an arsenal of advanced equipment, including iconic technology such as its electronic starting pistols and photofinish cameras. In addition, seven sports featured the new motion sensor and positioning systems, which captured a range of in-depth data such as live speeds and live positions.

Omega is now on course to complete 100 years as Official Timekeeper in 2032. Meanwhile Beijing 2022 and Paris 2024 are already on the horizon.
Published on 2021-09-07