Bovet 1822 | Automobili Pininfarina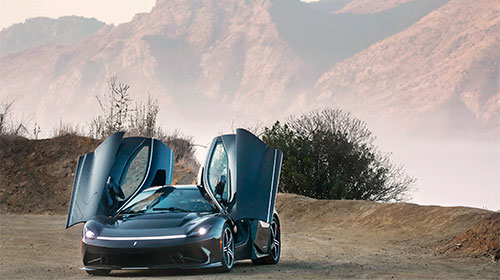 A new chapter in the history of Bovet 1822 and Pininfarina is being written with the announcement of the partnership between the watchmaker and Automobili Pininfarina, celebrating the creation of the first automobile designed and completely assembled in Cambiano – the exquisite new Battista pure-electric hyper GT.

The new collaboration was officially launched at an exclusive event at Monterey Car Week in California and will see a unique new timepiece revealed later this year.

The Battista will be the most powerful car ever designed and built in Italy and it will deliver a level of performance that is unachievable today in any roadlegal sports car featuring internal combustion engine technology. Faster than a current Formula 1 race car in its 0 -100 km/h sub-two second sprint, and with 1,900 hp and 2,300 Nm torque on tap, the Battista will combine extreme engineering and technology in a zero emissions package. The Battista's 120 kWh battery provides power to four electric motors – one at each wheel – with a simulated WLTP range of over 500 km on a single charge. No more than 150 Battistas will be individually hand-crafted at the Pininfarina SpA atelier in Cambiano, Italy.
Published on 2021-09-15