Montblanc | What Moves You, Makes You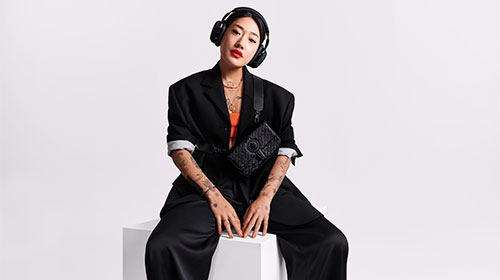 Peggy Gou
As part of the latest wave of its brand campaign - What Moves You, Makes You - Montblanc introduces two additional Mark Makers, actor Cillian Murphy and international DJ Peggy Gou.

When Montblanc launched its new brand campaign What Moves You, Makes You last year, it set out to inspire people to express their full potential by doing what truly moves them, rather than following a more conventional path to success. It did so by telling the extraordinary stories of "Mark Makers", individuals living their life doing what inspires them the most and leaving their mark along the way. After spotlighting the journeys of award-winning director Spike Lee, actor Taron Egerton, actor, singer and writer Chen Kun and actress Xin Zhi Lei, Montblanc is telling the stories of two exceptional Mark Makers: Cillian Murphy and Peggy Gou.

Irish-born stage and film actor Cillian Murphy who has starred in films The Dark Knight Trilogy, Inception, and Dunkirk and currently stars in critically acclaimed TV series Peaky Blinders, is always striving to push his craft forward, and move others through his own performances.

South Korean Peggy Gou always follows her passions as she forges her own unique path to becoming a successful DJ, record label founder and fashion entrepreneur. In a series of short films created by Montblanc, Peggy invites us into her world. Offering a satirical twist on a classic Q&A, Peggy becomes both the interviewer and the interviewee, sharing her many facets. They talk about her identity and work, from music to style to food, revealing a more intimate and authentic picture as well as the things that truly move her.

As part of their partnership with Montblanc, the Mark Makers will appear sporting pieces from the new Montblanc UltraBlack Collection.
Published on 2021-09-19