Greubel Forsey | 100% plant-based straps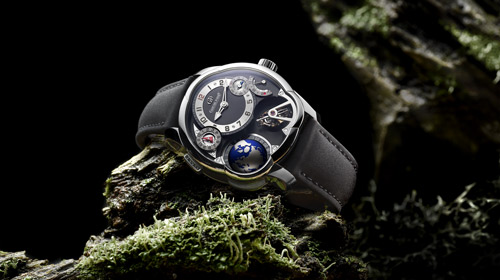 At the end of June, Greubel Forsey announced that it will completely eliminate animal leather from its straps. Starting January 1st 2022, 100% of straps will be crafted from high-quality plant-based materials. This is a first for the brand!
This decision represents a paradigm shift in the industry. The watchmaking brand does not compromise on quality and today, the Atelier is yet again reaffirming its convictions. Indeed, "the technical offer for plant-based straps is mature, and our clients are by nature forward-thinking and welcoming of innovation. We want to be in line with their world vision and we are delighted to write a new chapter of responsible and sustainable High-end Watchmaking" said Antonio Calce, CEO of the brand based in La Chaux-de-Fonds.
The Atelier's specifications for the new plant-based straps are exactly the same as those for its leather straps. Its principle of pursuing exceptional quality is now being pushed to the extreme: aesthetics, durability, wear, resistance to water, ultraviolet rays, etc. It's virtually impossible to differentiate between a plant-based strap and its leather predecessor by look and feel.
Several color variations will be available. The same will apply to buckles: with a folding clasp or pin buckle, depending on the model and on the demand. This is yet another innovation, as high-end plant-based straps with a folding clasp did not yet exist in Fine Watchmaking.
This eco-responsible initiative will not remain isolated as the workshop is working on new developments along the same lines.
Published on 2021-08-06