Zenith | Medsea foundation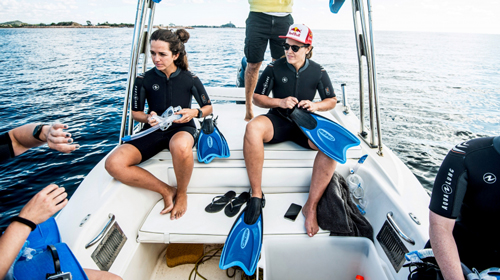 During the Extreme E Island X Prix race in Sardinia last year, Zenith – the electric rally racing championship's Official Timekeeper and Founding Partner – took part in the local Legacy Programme, an initiative led by the Medsea foundation to restore the posidonia oceanica meadows in the Mediterranean Sea. One year later, a new partnership between the watchmaking house and Medsea is born to amplify its activities and reduce CO2 emissions.

Zenith and Medsea have opted to intervene in the marine protected area "Capo Testa Punta Falcone", in the Municipality of Santa Teresa di Gallura on the northern coast of Sardinia. The objective for the first year is to revitalise an area of 200 m2 of dead matte patches by planting 4,000 uprooted posidonia oceanica cuttings. Medsea will constantly be monitoring the health of the planted posidonia as well as the measurable impact of its project and will be able to provide figures and feedback on the CO2 emissions sequestered and fixed by this aquatic plant.

Medsea aims to restore the habitat of the posidonia oceanica, a marine plant endemic to the Mediterranean Sea providing an important habitat for marine species and playing a crucial role in reducing CO2 emissions as a "blue carbon" store to mitigate climate change. Due to rising sea temperatures, posidonia has suffered degradation to its natural habitat and a drastic drop in the number of plants over the last few years, putting its ability to sequester carbon in peril.

Seagrass as a whole is indeed believed to be one of the most rapidly declining ecosystems in the world. Even though it only occupies 0.2% of the ocean floor, seagrass stores 10% of the oceans' carbon and can capture 30% more from the atmosphere than its tropical rainforest equivalent. This unique capacity to capture and store carbon makes preserving seagrass ecosystems one of the most vital steps in mitigating the effects of climate change. And as the "lung of the Mediterranean", Posidonia's positive impact on carbon emissions affects the entire region – including Switzerland.
Published on 2022-08-25