Cuervo y Sobrinos | Ernest Hemingway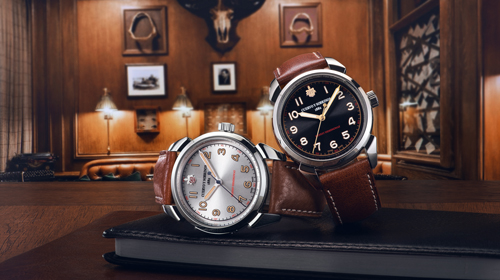 Ernest Miller Hemingway (1899-1961) had a rich and varied life that will never be forgotten. Indeed, his personal story could stand comparison with one of his acclaimed fictional works. Whereas during his life, he was a journalist, an ambulance man, a rebel, a hunter and a fisherman, he will forever be known for his literary works.

Hemingway lived in Cuba at "Finca Vigia" for 20 years (1939-1960) and clearly enjoyed his time at his Caribbean retreat. Whilst resident in Cuba, the literary genius frequently visited the Cuervo y Sobrinos boutique. Now, the watch brand known for its Latin soul has chosen to honour the American author, a former patron of the firm, with a new series of watches produced in collaboration with Hemingway Limited.

The Historiador Hemingway comprises four watches. The creative team at Cuervo y Sobrinos has selected vintage-inspired shades such as mellow creams and tobacco toned hues, colours that would have been familiar to Ernest during his time in Cuba.

Aspiring literary figures have a choice of cream or brown dials, both versions limited to 140 pieces each. In addition, Cuervo y Sobrinos, also offers a two-piece set (limited to 30) comprising one watch with a silver-toned dial and a second watch with a black dial.
Published on 2022-09-06