Norqain | CO2 neutral certification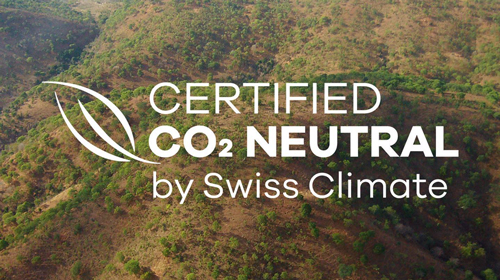 Keen to preserve the environment, Norqain has taken a further step in its commitment by receiving CO2 neutral certification from Swiss Climate. This distinction attests that the watchmaking company has established a clear policy to achieve an ambitious objective of reducing CO2 emissions and that those that remain unavoidable will be offsest by two climate projects.

The brand is involved in the sustainable management of 7,279 hectares of forest in the Swiss Canton of Schwyz. This project not only guarantees CO2 storage, but also preserves forest biodiversity and makes wood available for fuel without reducing the long-term wood supply. The wood is processed locally and used for production of renewable energy in the region.

The watchmaker supports communities and ecosystems in Zimbabwe. This forest conservation project on the shores of Lake Kariba in the northern part of the country reduces deforestation and forest degradation through a range of different activities. As a result, it provides sustainable livelihood opportunities for poor communities in the region while reducing emissions from degradation and deforestation.

Zimbabwe is amongst the countries with the world's highest rate of forest loss. Between 2010 and 2015, it lost 312,000 hectares of forest every year. The main causes of deforestation are socio-economic activities, and the result is closely linked to Zimbabwe's low-ranking position on the Human Development Index. This project aims to reverse the degradation that has occurred – and prevent more from happening – by establishing nutritional gardens, initiating conservation agriculture, producing honey, preventing forest fires and enhancing wildlife conservation.
Published on 2022-09-16