Swatch | Dragon Ball Z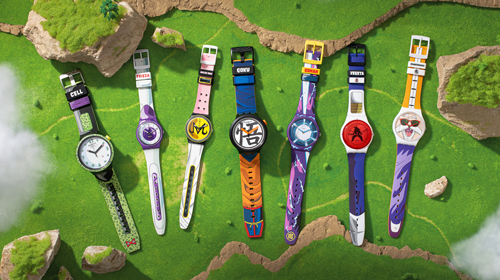 The watchmaker has unveiled the Swatch X Dragon Ball Z Collection. Seven watches and a Limited Edition set reimagine iconic characters from the Japanese series. Even those who haven't watched an episode may know something about one of the most popular and successful series in the anime world that follows Goku and his friends who together fight to defend the Earth from villains.

There are two versions or elements of the same character on the front and back of each watch. The characters' names are in English on the front upper loop, in Japanese on the reverse, with the Dragon Ball Z logo on the bottom loop, showing the level of detail and passion that has gone into this collaboration.
Published on 2022-09-28