Audemars Piguet | Immersive experience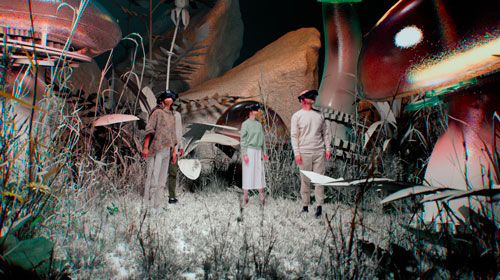 Audemars Piguet and Dreamscape Immersive, the world leader in immersive virtual reality content creation, have joined forces to develop an experience that plunges participants into a wonderful world where they become the actors.

Driven by cutting-edge technology that is put at the service of unlimited creativity, this partnership results in an outstanding customer experience named Clockwork Forest.

This immersive experience transports participants into a forest inspired by the Vallée de Joux, the birthplace of Audemars Piguet, where technical complexity is combined with the power of Nature. Becoming the heroes of this magical world through the avatars they have chosen, players equipped with VR headsets and motion sensors are given the mission of restoring the course of time before the irreversible disruption of Nature occurs. Guided by different characters, including a rabbit, the protagonists evolve in a fairy tale universe and take part in a chariot race pulled by giant ants. Using state-of-the-art technology developed by Dreamscape – which enables full body tracking – the experience can be enjoyed by six people at the same time.

The Clockwork Forest was inaugurated in November 2021 in the futuristic setting of the Manufacture des Saignoles in Le Locle, where it was available for customers and visitors only. Now, this highly anticipated experience will be open to the general public beginning of March 2023, at Dreamscape's first European venue located at the newly refurbished Confederation Centre mall in Geneva. Participants will be able to enjoy it (upon reservation) for a limited period of two months only.
Published on 2023-02-21